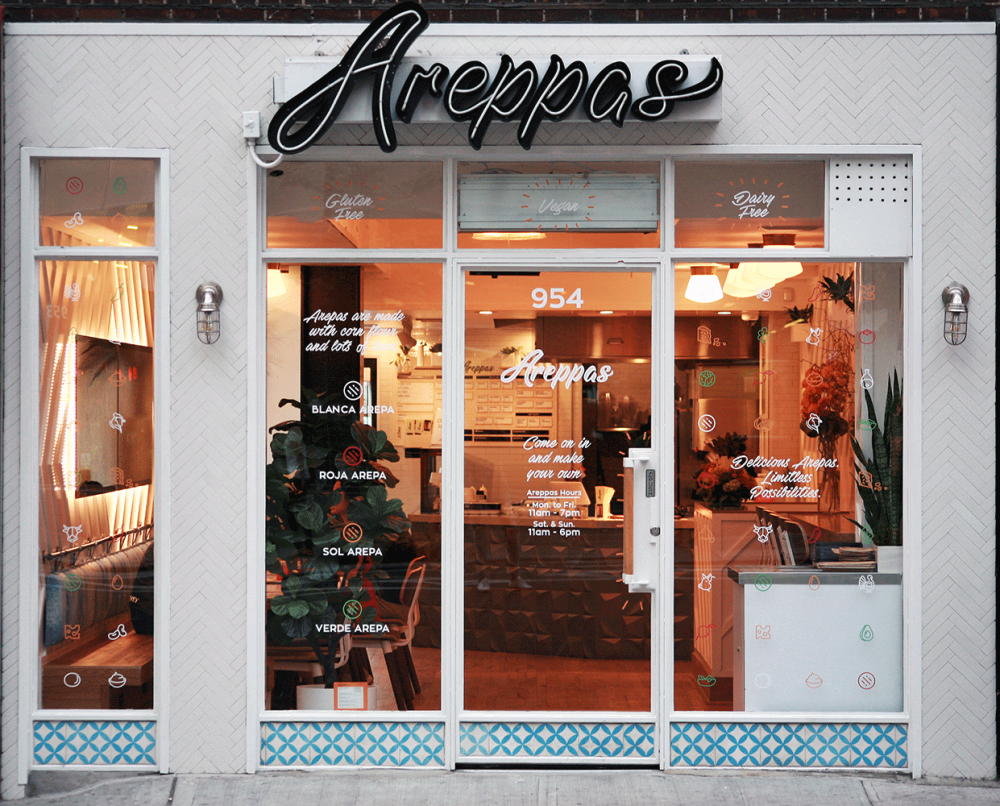 We Are the Whole Package
Areppas is a Craft Casual concept that serves fresh, wholesome dishes with the best quality artisan grains, proteins and seasonal ingredients for any meal of the day. Our menu features savory arepas, fillings, bowls, and sides made to nourish your belly and feed your mind.


Craft Casual
¡Si! We're casual and fast, but we also thoughtfully serve delicious homemade food with all natural ingredients. We are wholeheartedly committed to satisfying your tastes daily.

All Eaters Welcome
At Areppas, all are welcome: vegans, vegetarians, omnivores and carnivores alike are invited to choose from our homemade fillings. They have all the flavor and heartiness to fill your appetite. Choose one of our Combo Especialitas with a side or a sweet, but of course, you can also make your own arepa and have your fill.


Most of our vegetarian offerings are also vegan. Just ask us!